If you are a book person like me, who loves reading books on any good topic then this is the right place for you. By now, you must have surely made up your mind to begin learning photography. Although I do enjoy watching videos and reading through blog series on photography like this one, it is ultimately books that complete the quest for my learnings. More often, the book looks to me as an easy option to refer again and again on a particular topic. It is also a cheaper asset as compared to the video tutorials that charges you on a month by month basis. As I mentioned earlier, if you want to get an experience on what it is like to be a photographer, then do go through the books I have mentioned. I am listing top 5 Photography books to begin your photographic journey.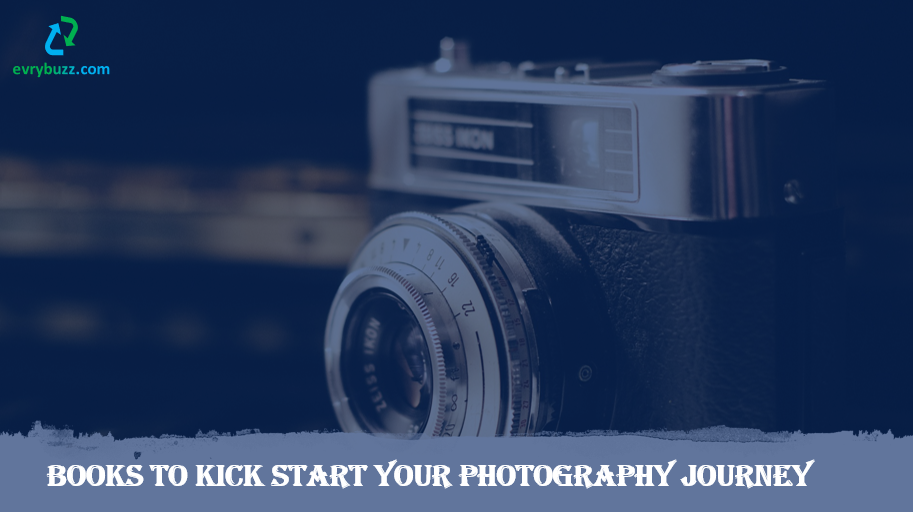 Here are our top 5 recommended books on photography for an absolute beginner:
This book has great reviews and recommendation in terms of visual appeal, ease of understanding and is perfect for a beginner photographer. You will be guided through the various fundamental concepts of photography right from equipment to composition. Exposure, Focussing, Light, lense, flash and image enhancement are the basis on which you will begin taking awesome photography and this book covers it all.
This book has been highly appreciated for its simplicity as well as for its progressive content. It is one notch up from the beginner ladder. The book touches upon the skills and techniques that are used to take professional photography in its most lucid way. You also get a glimpse of photojournalism in this book.
This book comes as a 20-week step by step tutorial to becoming a good photographer. If you plan to stick to a DSLR, this is a must guide for you. The book has been much appreciated for its comprehensive and engaging style. This book will definitely help in the ladder from being a beginner to a professional title.
This books with its insights and exercises help you expand your creative process. Rather than giving importance to the technical aspects, this book inspires us to look on the intent, expression, and perception behind taking each photograph. For a great shot, you need not be traveling far places. You can find the inspiration right beside you. The art of photography is exploratory in nature and the more passionate you are about it, the better you will be at taking a shot. Nonetheless, you must always know the zeal and intensity of taking each of your shots.
A classic book of its own zone, this book is great at understanding the photographic art in the most illustrative way. With its focus on composing images, this book is a must-have for serious photographers. You will enjoy the coherent and communicative approach of giving an artistic edge to photography.
The above compilation will definitely help you in advancing your photographic journey. You might not choose to buy them all, but at least two of the above surely deserves to be your photographic assets. If you have some great collections that you would like to share, do post your comments.